It is common that users always combine tasks, to-do's together with calendar events to arrange schedule. Since it is not easy to abandon a calendar app you've get used to for months, or even years, TickTick's latest feature has come to the rescue: subscribe TickTick tasks in your Calendar app, no matter it is Google or Outlook. 
Now, let's have a quick view on how this calendar integration feature works: 
1. Log in TickTick.com to click your avatar to enter settings and you will find 'Calendar Subscription'
2. Input password to confirm your subscription 
3. Then, you will get a URL
Clicking on the provided URL will open your default calendar application directly 
4. Or, you can copy the provided URL and paste it to other calendar app manually 
Take Google Calendar as an example: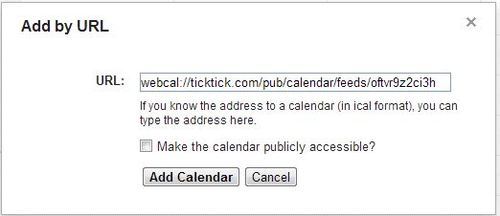 That's Done! You will see TickTick tasks on your calendar application now. For privacy & data security, we strongly suggest you to keep the provided URL under strict protection.